SAY YES TO LIFE WITHOUT MOSQUITOES AND NASTY INSECTS !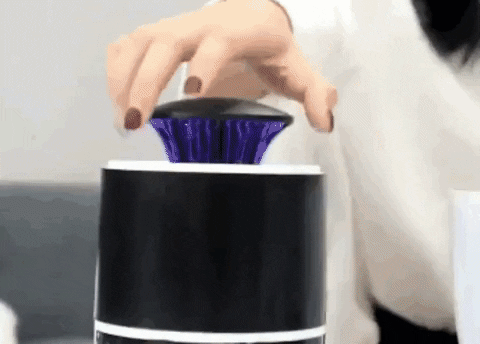 Protecting you and your loved ones from mosquitoes is easier--and safer--than ever! The Heresio™ Mosquito Trap X is kid safe, chemical-free, and pet-friendly. 
An energy efficient LED Violet Light lures in flying bugs, a clever and quiet suction vent pulls them into the anti-escape mosquito killer box where they're terminated using a chemical-free dehydration method that is twice as effective as other indoor bug zappers.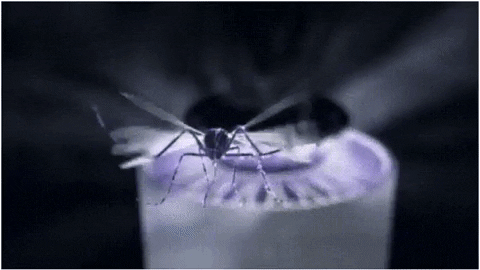 ✅ POWERFUL BUG KILLER: Heresio™ Mosquito Trap X releases 365NM to 395NM light wave that lures mosquitoes in and kill them by the built-in big fan, where they will be air-dried and terminated. Twice as effectively as other indoor bug zappers.
✅ ECO-FRIENDLY WITHOUT HARMFUL INGREDIENTS: Powerful but quiet and safe for humans and pets with neither electric noise nor chemical ingredients.
✅ EASY TO CLEAN UP: Simply turn and unlock the storage box to discard the dead mosquitoes. You don't need to worry about the cleaning problems other bug killers have.
✅ USB POWER AND COMPACT: Powered by USB so you can connect this with an adapter, power bank, computer or any device with a USB port. It is very portable and convenient to carry outdoor for a trip or camping, but you should make sure the environment is dark.
HOW IT WORKS
IRRESISTIBLE LURES
The energy-efficient, radiation-free Violet LED releases violet light waves (365NM to 395NM) to irresistibly lure mosquitoes in and lock them in the secure anti-escape chamber inside. Meanwhile, the gentle fan mimics the flow of breath (a natural hunting mechanism for mosquitos). Together, they're an irresistible lure for mosquitoes and flying pests.
AN INESCAPABLE TRAP
High-powered yet quiet, you'll no longer be woken up by loud noises from traditional zappers! Once inside the anti-escape trap, an eco-friendly built-in fan cleverly dries out the mosquitoes insides quickly and effectively - with twice the efficiency as indoor bug zappers and without the noise or danger to pets and kids.
ANTI-ESCAPE BOX
Effectively traps dead mosquitos without the mess that comes with traditional zappers. Simply turn to unlock the storage box to discard the contents.
EASY TO CLEAN - NO MORE MESSY CLEAN UP: Just unlock the storage box and empty the dead mosquitoes - storage space easily lasts 2-4 weeks or more without needing cleanup for most domestic usage. No messy clean up or scattered fried bugs.
USB CHARGING
Universal USB power port allows you to power and use your mosquito trap with an adapter, power bank, computer and more making the Heresio™ Mosquito Trap X perfectly portable for outdoor dining or camping adventures.
Features a USB power port and 51 pcs LED.
HOW MANY DO I NEED
For homes that often have mosquitoes inside, we recommend purchasing 2 or more units for each living room and bedroom to maximize the area of protection for a typical household. If you infrequently have mosquitoes in the house, we recommend starting with a unit near each main entrance to the home.
✅ Your delivery includes:

     •  1 Heresio™ Mosquito Trap X
     •  1 USB Heresio™ Mosquito Trap X

     •  30 Days Money Back Guarantee 
✅ Our 30-Day Money Back Guarantee

We offer a risk-free 30-Day Money-Back Guarantee. Simply follow our Money-Back Guarantee Protocol to receive a full refund !

✅ 24/7 Customer Service

If you have any questions or problems with our products, you can send us an email at support@heresio.com. Our customer service will reply within 24 hours.
NOT AVAILABLE IN STORES
WE WILL SOON BE OUT OF STOCK. SECURE YOUR ORDER TODAY WITH 50% DISCOUNT!