" It's so awesome that you can wipe the outside of the window from the inside of the house, without having to go out.  I'm so happy with my purchase! " - ⭐️⭐️⭐️⭐️⭐️ Isabella J. 

GET WINDOWS CLEANED IN HALF THE TIME!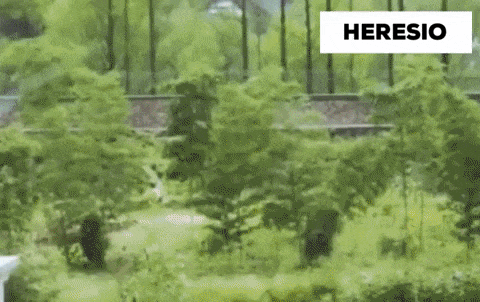 Wouldn't it be awesome if you can clean BOTH sides of your windows from the INSIDE of your house? Well, now you can!
This two-part Magic Window Cleaner uses magnets to reach the outside of your windows so you can use the tool to CLEAN BOTH SIDES AT ONCE. Amazing! 
GET TWICE THE RESULT WITH HALF THE EFFORT!
✅ UNIQUE TRIANGULAR DESIGN – Easily clean window edges, a spot that is usually hard to reach when cleaning windows.

✅ STRONG MAGNETIC HOLD – Reach outer parts of your windows which are usually hard to reach.

✅ SAVE TIME & EFFORT – Clean both sides of the windows at the same time. Get TWICE the result with HALF the effort!

✅ STRONG ABSORPTION – Prevents residue and water from being left on your windows after cleaning.

✅ ERGONOMIC GRIP HANDLE – Sturdy handle you can hold on to when cleaning so your grip doesn't slip when cleaning with it.

✅ SAFETY ROPE FEATURE – Helps prevent it from falling off your windows on the outside.

✅ USE IT ANYWHERE – Can be used for cleaning windows, sliding doors, shower screens, aquarium tanks, and any glass surfaces.
HOW TO OPEN THE WINDOW CLEANER
HOW TO USE 
 HOW TO MEASURE YOUR GLASS THICKNESS 
✅ Product Specifications:
     •  Dimensions : 13.5 cm x 16 cm x 3.5 cm
     •  Applicative Range : 3-8mm, 8-15mm, 15-24mm, 20-30mm glass
✅ Your delivery includes:

     •  1  Magic Window Cleaner

     •  30 Days Money Back Guarantee 
✅ Our 30-Day Money Back Guarantee

We offer a risk-free 30-Day Money-Back Guarantee. Simply follow our Money-Back Guarantee Protocol to receive a full refund !


✅ 24/7 Customer Service

If you have any questions or problems with our products, you can send us an email at support@heresio.com. Our customer service will reply within 24 hours.
NOT AVAILABLE IN STORES
WE WILL SOON BE OUT OF STOCK. SECURE YOUR ORDER TODAY WITH 50% DISCOUNT!