" I love this! I get my nails done and cleaning can mess up my nails. With this brush, I don't have to worry about it. " ⭐️⭐️⭐️⭐️⭐️  - Joanna Jackson

Work Smarter, Not Harder!
Save your time by 200% using Heresio™ Pro Brush which is a great cleaning tool for those hard-to-scrub places.
• Make manual brushing and scrubbing less laborious
• Eliminate all the hassle and finish your cleaning swiftly
• A strong battery gives you up to three hours of uninterrupted cleaning time, allowing you to thoroughly clean the entire house
• Three brush heads are included, making it portable and powerful enough to handle any cleaning task
 Clean Your Entire House At One Price!
After cleaning your kitchen, bathroom, or any other area in your house, you won't ever feel exhausted again.
The Heresio™ Pro Brush is excellent for cleaning a variety of surfaces, including tile, bathtubs, kitchen sinks and more. Say goodbye to hand aches and strains!

The ideal tool for consistently getting a dazzling clean.
 A Shiny Clean Each Time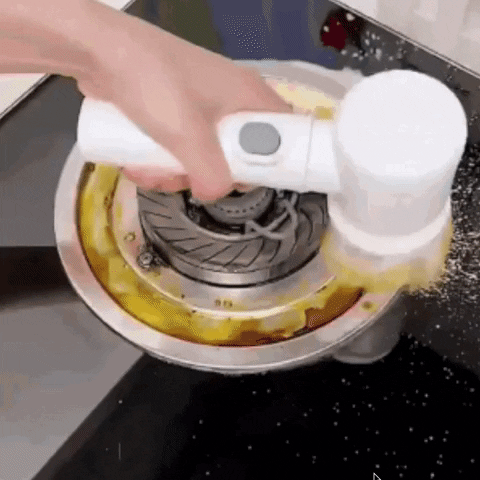 With the help of its three brush heads, dirt and grease can be easily and quickly removed, leaving your surfaces spotless.
Because of its ergonomic design and cordless functionality, you may use it anywhere in your house without placing any strain on your arm.
The Heresio™ Pro Brush will simplify any cleaning task, whether you are cleaning the kitchen or the bathroom.
Product specifications:
Package include:
1 x Heresio™ Pro Brush
1 x USB Cable
1 x Soft Sponge Brush
1 x Polyester Sherpa Brush
1 x Nylon Brush
Our 30-Day Money Back Guarantee

We offer a risk-free 30-Day Money-Back Guarantee. Simply follow our Money-Back Guarantee Protocol to receive a full refund !

24/7 Customer Service

If you have any questions or problems with our products, you can send us an email at support@heresio.com. Our customer service will reply within 24 hours.
 
NOT AVAILABLE IN STORES